by Fredrik Johansson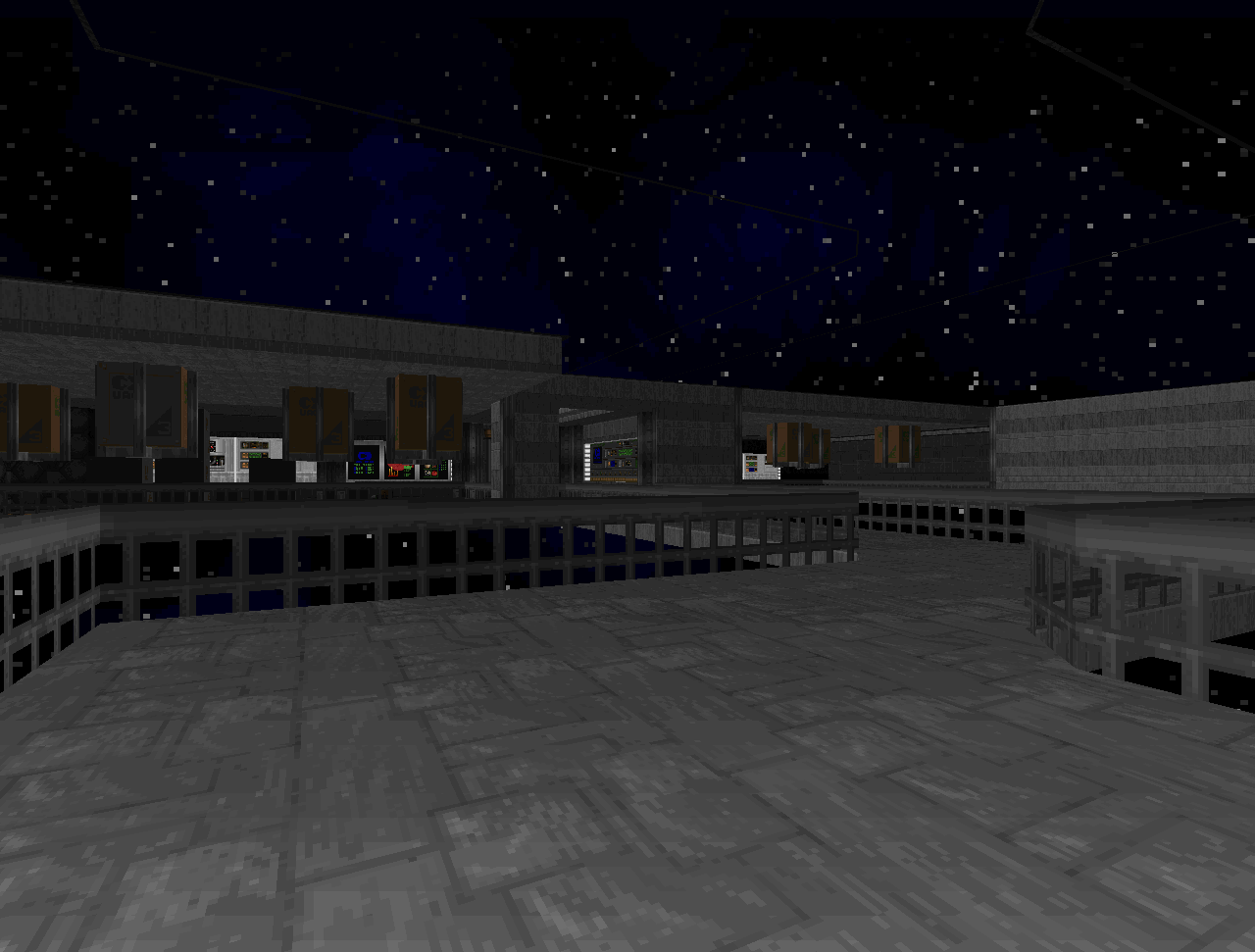 The original
Vrack
was released back in 2000, inspired by
Dystopia 3
's MAP04 and LucasArts's
Dark Forces
. The name of the game was a base in space, and a big one at that. Fredrik's orbital platform was a pretty novel setting, but it didn't quite catch the eye of the public as strongly as
Vrack 2
did, leading to its enshrinement as one of Doomworld's Top 10 WADs of 2001. There are actually two versions of the sequel on the archives,
original
and
extra crispy (2b)
. All of the changes are under the hood, adding Deathmatch starts, a REJECT table, and cleaning up the artificiality of space; the original remains for demo compatibility purposes. That said, this review was written on
Vrack 2b
, a MAP01 replacement for
Doom II
and designed for Boom.